Dr. Amy Creech-Gionis and her Associates at Tampa Dental Wellness in Tampa, FL, can combine cosmetic dentistry treatments to give you a completely custom smile makeover. Each treatment is tailored to complement your best features and achieve attractive symmetry in your smile. If you ever find yourself imagining how you might look with an entirely different smile, we are here to make your dreams a reality. We offer smile makeovers at both of our convenient locations in Westchase and Carrollwood.
Smile Makeover Candidates
This treatment is typically recommended to patients who want to achieve a dramatic smile enhancement. Candidates must be free of oral health issues such as gum disease or tooth decay, since a beautiful smile must have a healthy foundation. If you have several oral health issues affecting your smile, you are probably a better candidate for full mouth reconstruction, a comprehensive treatment plan that focuses on health and function. During an in-depth consultation, your dentist will help to determine which combination of treatments is the best way to meet your goals and needs.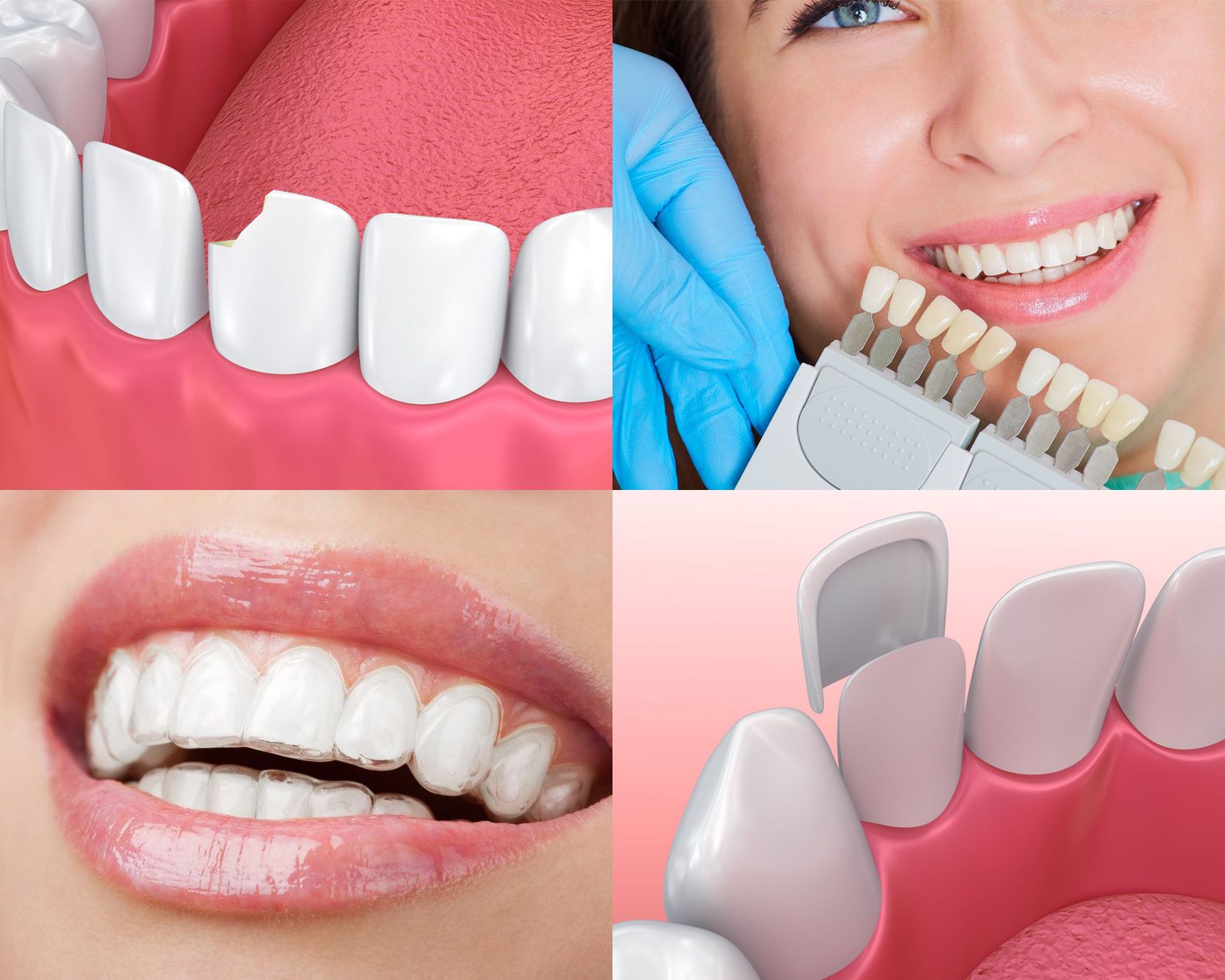 Planning Treatment
You and your dentist will work together in creating a unique treatment plan that can be performed entirely onsite. You will explain the changes you wish to see, and your dentist will make recommendations based on what she thinks will complement your features. For example, she may recommend making changes that enhance your "smile line," which refers to the curve of the upper lip when you smile. Ideally, the curve of your top teeth should be similar.
Depending on what you wish to achieve, your treatment may combine:
Porcelain Veneers: These extremely thin, durable shells of porcelain fit over the surfaces of your teeth to conceal cosmetic flaws.
Teeth Whitening: Our practice provides GLO treatments that can eliminate stubborn dental stains and discoloration.
Dental Bonding: Many cosmetic imperfections can be concealed with this malleable, tooth-colored resin that is applied to the surface of the teeth, cured, and polished for a natural-looking appearance.
You deserve to feel proud of your smile, and we are here to help you experience an exciting new level of self-confidence.
Six Month Smiles® and Clear Correct®: These tooth alignment systems gently move teeth into their proper positions using clear plastic mouthpieces.
Porcelain Crowns: Also known as "caps," these single-tooth restorations are made from high-grade porcelain that mimics the translucently and sheen of real enamel. A crown is traditionally used to cover a damaged tooth, but can also be used to conceal staining that does not respond to whitening.
Smile Makeover Benefits
A smile makeover performed by an experienced dentist can:
Give you a smile that is uniform in shape, shade, and alignment

Make you more confident in your personal and professional life

Save you the time and expense of undergoing several procedures separately
Book Your Smile Makeover Consultation
You deserve to feel proud of your smile, and we are here to help you experience an exciting new level of self-confidence. Book a consultation today by calling us at (813) 855-2273 or reaching out to us online.