For patients who suffer from dental anxiety, it can be challenging to maintain optimal oral health through regular visits.
Dr. Amy Creech-Gionis and her associates offer multiple forms of safe, gentle sedation dentistry here at Tampa Dental Wellness.
Find out how sedation can make your visit that much easier at our offices in Westchase and Carrollwood, FL.
What Is Dental Anxiety?
Going to the Dentist Doesn't Have to Be Scary
For millions of Americans, even considering a trip to the dentist can conjure unhappy memories or feelings of apprehension. Some patients may anticipate a painful experience, while others are uncomfortable with the vulnerability they feel in the dental chair. Whatever the reason, Drs. Creech-Gionis, Mahdavieh, and Leal seek to make necessary dental visits more pleasant by offering sedation dentistry to the Tampa community.
Helping Anxious Patients Relax at the Dentist
Who Can Benefit From Sedation Dentistry?
Fear of the Dentist
Anyone who has ever experienced the urge to cancel a dental appointment rather than go through with it may benefit from sedation. Sedation dentistry can significantly make your appointments a less stressful experience and even possibly reduce your fears of going to the dentist.
Multiple Procedures
Patients who do not suffer from anxiety can also benefit from sedation dentistry. Those who need to undergo several dental procedures at once, have a sensitive gag reflex, or experience pain or discomfort from sitting for extended periods can benefit greatly from having sedatives administered.
Sedation and Accessibility
Sedation dentistry plays a key role when performing procedures on people with cerebral palsy, Parkinson's disease, and other medical conditions affecting body movement and posture. These techniques allow our Tampa area dental staff to help more people in the community feel comfortable and welcome during their visit.
"Would Highly Recommend to Anyone Looking for the Perfect Dentist!"
5-Star Reviews
So after some not great experiences with my previous dentist I had to find a new one. I was very leery and kind of dreading the process. I can now confidently say that, after an initial new patient/cleaning appointment and an appointment for fillings, this is my go to dentist! Everyone is very friendly, informative, and do everything in their power to make sure you are comfortable. I was VERY nervous going in for my filling appointment today and although not a fun thing to have done, it went very smoothly. Would highly recommend to anyone looking for the perfect dentist!
View On Google
I am new to the area and my tooth broke last night. I called this morning and Jennifer was so sweet and helpful over the phone. They got me in immediately. I was treated by Dr. Mahdavieh and I can't say enough good things about her. I have horrible anxiety when it comes to the dentist. She was so sweet and nice and made me feel at ease. I am glad to have found a good dentist so close to home.
View On Google
Experience Anxiety-Free Dental Care
Visit Our Tampa Offices for Your Next Procedure
If you are worried about undergoing a procedure on your next trip to the dentist's office, you're not alone. Thanks to advances in sedation dentistry, you can undergo the dental work you need without any stress or fear. We can perform routine checkups and more advanced procedures safely while you sit back and relax.
Our offices in Westchase and Carrollwood, FL, offer nitrous oxide (laughing gas) and other conscious sedation options. We tailor the sedation method to your needs in much the same way that each procedure we perform is individualized. When you're with our team, you're in great hands.
Don't let worry keep you from getting much-needed dental treatment. To learn more, contact our practice online. You can also reach our offices by phone.
Call Tampa Dental Wellness
Experience Stress-Free Dentistry Thanks to Our Sedation Options
Nitrous Oxide
Commonly known as laughing gas, nitrous oxide is administered via a nose mask. Inhaling laughing gas can quickly make you feel euphoric, reducing any discomfort or fear you may experience in the dental chair. Once sedated, a dentist can complete dental treatments without the patient feeling fearful. Nitrous oxide treatment comes with no notable side effects and wears off quickly once the mask is removed.
Oral Sedation
With this sedation option, a gentle sedative medication is administered in pill form. Patients are usually instructed to take their sedative at a specified time before the dental appointment even begins. The medication takes effect once the patient arrives at the office. Oral sedation induces a gentle daydream-like state and reduces your awareness of the appointment, but you can still respond to questions from the dentist.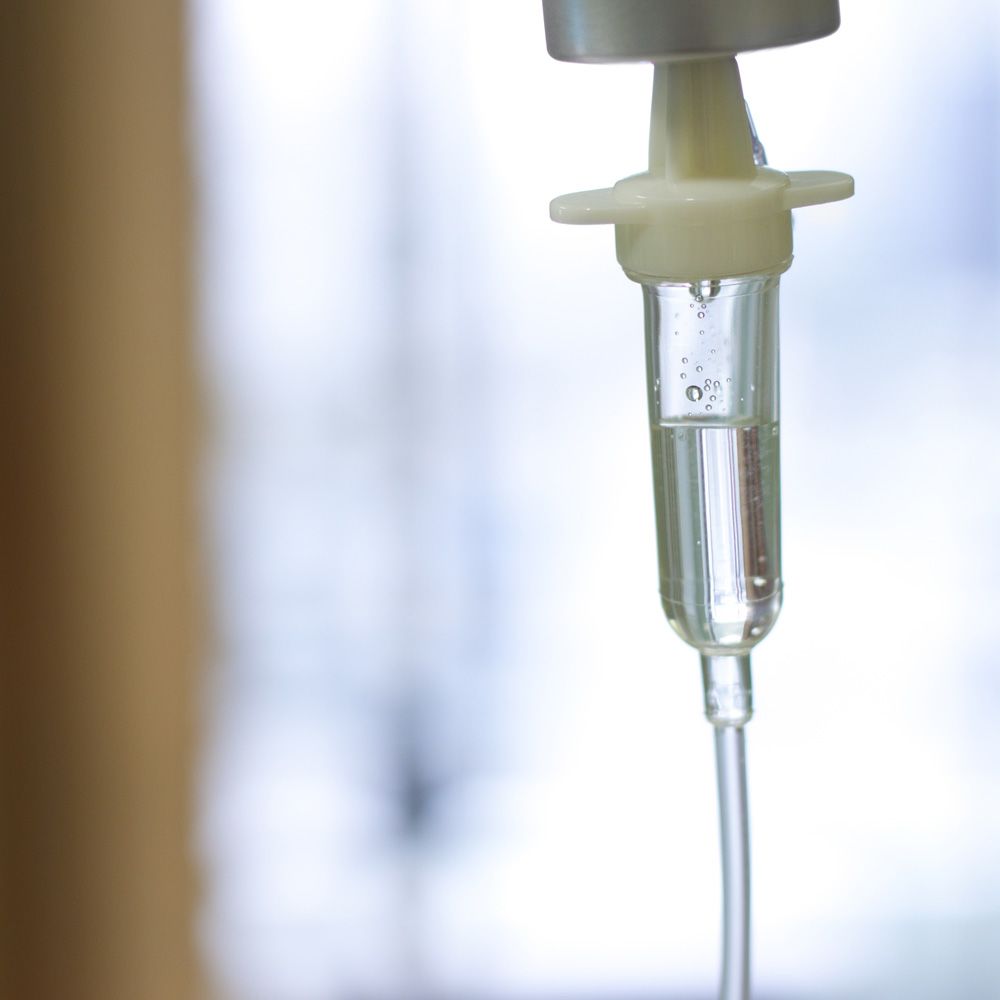 IV Sedation
As a deeper form of sedation, intravenous (IV) sedation administers medication directly into the bloodstream. Patients will feel the effects of this dental sedation method soon after they're hooked up to the IV. Patients are conscious while under IV sedation, but they may have no memories of the procedure. They often feel as though they slept through the appointment. Dr. Creech-Gionis has advanced training in administering IV sedation.
Which Option Is Right for Me?
Some sedation methods may be better for you than others. It really depends on your needs and your level of dental anxiety. During your consultation, we will review your medical history and discuss what we can do to make you feel welcome and at ease. We can answer any questions you have about our sedation methods to help calm your nerves. Our team is here for you.
An Office Designed With You in Mind
Here at
Tampa Dental Wellness
, we strive to make going to the dentist as stress-free as possible. Instead of having a traditionally clinical office, both
our offices in Westchase and Carrollwood
have a spa-like setting to help patients feel at ease the moment they walk in. We are also equipped with the latest advanced technology in dentistry to make your visit that much easier and straightforward.
Can I Afford Sedation Dentistry?
Financing Options Are Available
Along with anxiety, cost is another common reason that prevents patients from getting the dental care they need. Our offices serving Tampa, FL, are proud to offer CareCredit®, third-party financing that allows you to pay for treatment over time. For example, patients can split the cost of treatment into convenient payment plans.
Insurance companies can provide coverage for sedation dentistry, but that varies depending on your dental care plan. For patients who don't have insurance, our in-office Platinum Wellness Savings Plan acts like a membership plan and can help reduce the cost of treatment.
We Put Your Comfort and Safety First
Why Patients Trust Tampa Dental Wellness
Have never given a dentist a review because, let's be honest, going to the dentist isn't that much fun. As someone who has major dental office anxiety, I can't say enough good things about Tampa Dental Wellness. Michelle always does a wonderful job cleaning and polishing my teeth. When I did have to have cavities filled, they provided me with great sedation options and I literally snored through my appointment. Best dentist in Carrollwood and Westchase!
View on Google
Dental Wellness is the only dental practice I've ever been to that made me feel truly comfortable. I have tremendous anxiety around the dentist and they are so patient and kind about it. They work with me, make me feel listened to, and are just all around amazing. Asia was a phenomenal person to have in my fillings.
View on Google