Comfortable and Simple Tooth Extractions Designed to Protect Your Oral Health
When a tooth becomes damaged beyond repair from conditions such as decay, trauma, or disease, a tooth extraction may be necessary. Whether your discomfort is related to an impacted or fully erupted tooth, at Tampa Dental Wellness in Tampa, FL, we can provide the care you need. We offer multiple sedation options, such as oral conscious, nitrous oxide, and IV sedation to help you relax during the tooth extraction procedure. Once the tooth is extracted, we can repair your smile with restorative treatments such as dental implants at either our Westchase or Carrollwood location.
When a Tooth Extraction Is Necessary
Though conservative treatments are usually recommended whenever possible in order to preserve a smile, a tooth extraction may be necessary to maintain your health when a tooth is beyond repair. Certain dental traumas such as a broken tooth or severe tooth decay are common reasons for an extraction.
Extraction may also be recommended for reasons unrelated to trauma. Patients who suffer from overcrowding due to a small mouth and too many teeth may need to have teeth removed to pave the way for successful orthodontic treatment. Impacted baby teeth that fail to erupt at the proper time may also need to be extracted to make room for permanent teeth. When teeth are left impacted, it can lead to infection and damage to the soft and hard tissues.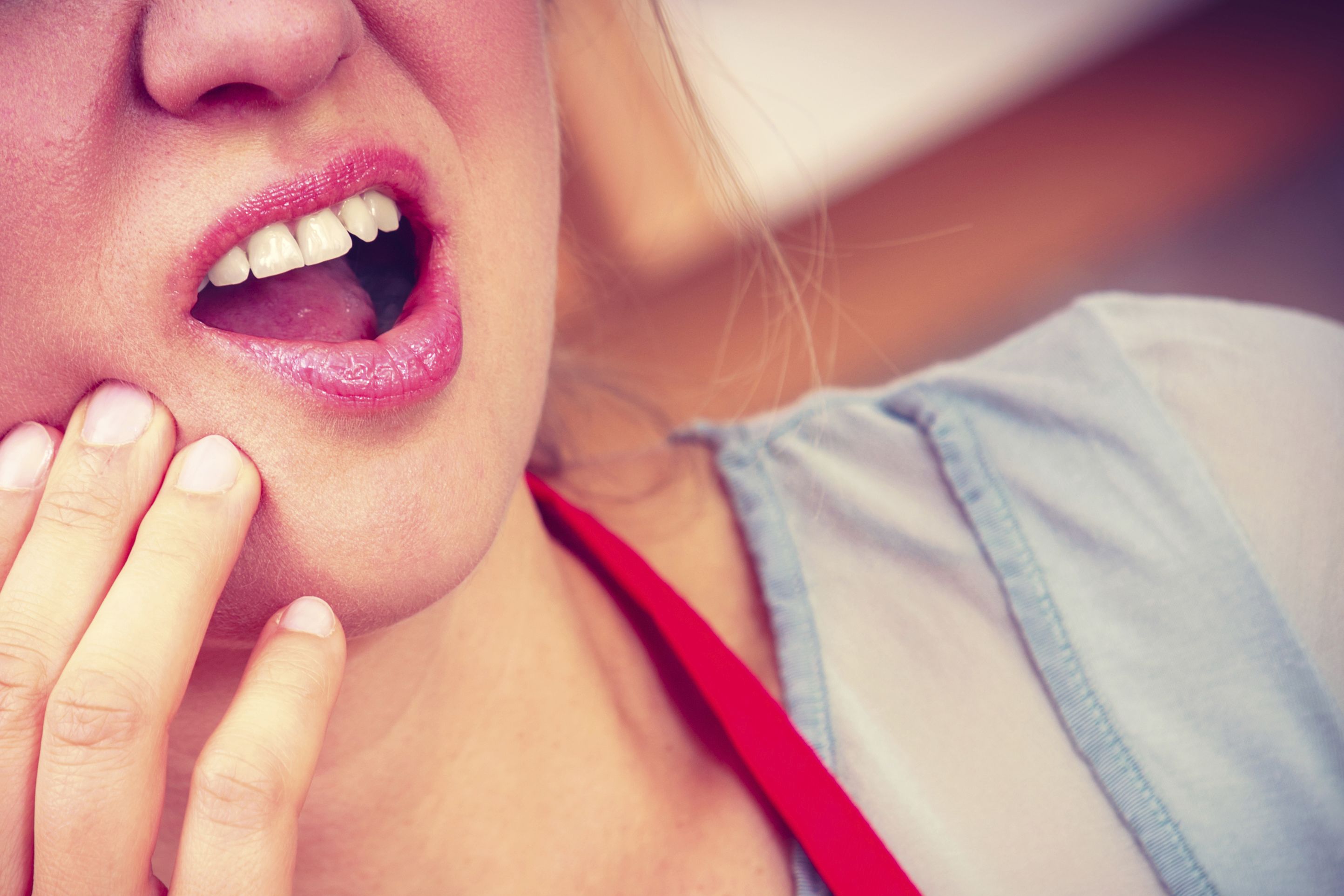 The Tooth Extraction Process
Your comfort and care are considered a top priority at Tampa Dental Wellness. While the thought of a tooth extraction may be intimidating, the procedure is fairly simple. When performed by an experienced dentist with dental sedation, patients usually suffer only minimal discomfort and can enjoy a fast recovery. Depending on the level of your dental anxiety or numbing needs, we offer multiple sedation dentistry options in addition to local anesthesia, including oral sedation medications, nitrous oxide, and IV sedation.
On the day of your appointment, the doctor will administer sedation along with a local anesthetic to ensure the area is numb and you are as comfortable as possible. The extraction process itself is straightforward.
For teeth that are above the gum line, the doctor will move a handheld tool, known as an elevator, around the base of the tooth to help loosen it away from the gums. The doctor will grab the top of the tooth with forceps, gently rock it back and forth, and lift it from the socket.
While the thought of a tooth extraction may be intimidating, the procedure is fairly simple.
For teeth that are impacted, an incision is made along the top of the gums to access the tooth. The same steps above are repeated to remove the tooth from the socket.
After the tooth has been removed, the doctor will apply gentle pressure to slow any bleeding. Depending on the depth of the extraction site, she may also place sutures. Gauze is then applied over the area and you will be asked to gently bite down to secure the gauze in place.
What to Expect After the Tooth Extraction
After your tooth extraction, it is important to follow the directions given by the doctor closely. Once you are home, change out the gauze and gently bite down. Repeat these steps every 20 minutes until bleeding stops. Applying an ice pack to your outer jaw every 20 to 30 minutes and taking over-the-counter pain medications can ease swelling and soreness.
Be sure and keep the extraction site clean to avoid any infection. For the first few days, consume a soft foods diet and avoid chewing on the side of the mouth the extraction took place. Most patients can resume normal activity within the week. For patients with sutures, the doctor will remove those two to three days after the procedure.
Once the extractions site is healed, you can proceed with tooth replacement, if you so desire. At Tampa Dental Wellness, we offer dental implants and a variety of implant-supported devices to help restore patients' smiles.
Protect Your Oral Health
To set up your tooth extraction consultation, please contact our office today online or give us a call at (813) 855-2273. We will explain the process in detail and make sure you receive topnotch care and successful results.